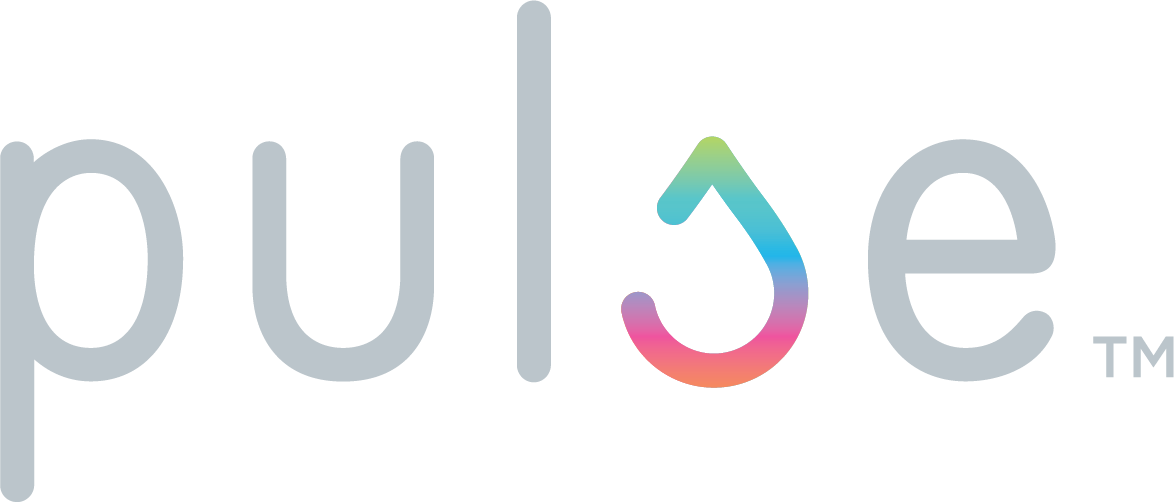 ---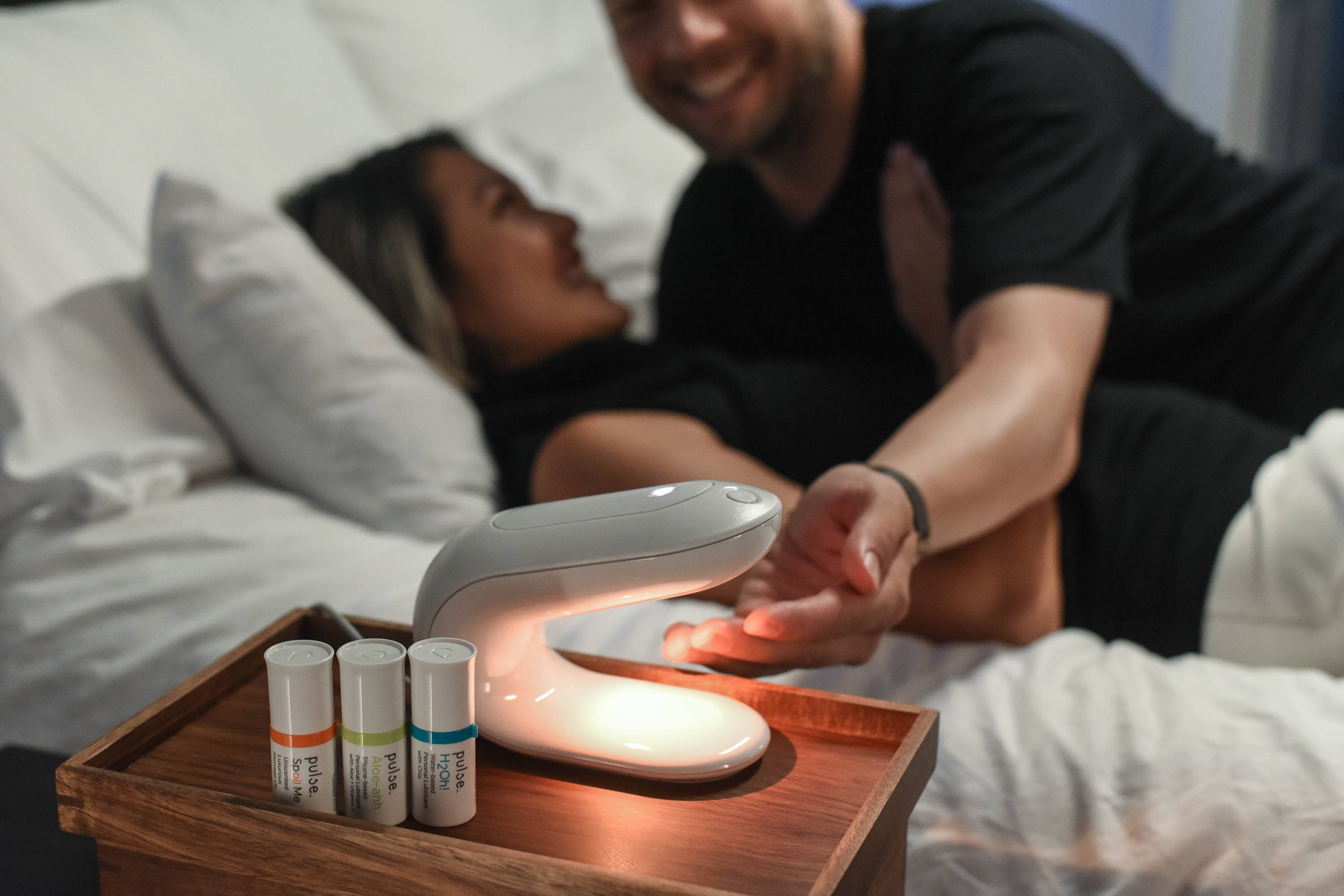 Pulse was founded by CEO Amy Buckalter as a result of her dissatisfaction with the experience of using lubricants. It was messy, cold, clinical, and inconvenient. Lotions, oils, and gels were still delivered to your hands by tubes that quickly became sticky and unclean. Amy set out to fully transform personal lubricant into an experience that is modern and fulfilling.
Following three and a half years of intensive product development Pulse launched in August of 2017. Pulse is a beautiful and stylish personal care device that employs intelligent technology to perform functions that up to now have been inconvenient, time-consuming, and clunky.
Pulse is the first ever touchless lube dispenser that simultaneously warms and dispenses lubricant in precise, clean measurements.
Building on the success Pulse Warmer, Pulse now offers water-based (H2Oh!) and silicone-based (Aloe-ahh) lubricants as well as a luxurious massage oil (Spoil Me).
Pulse Warmer and Pulse Pods are the world's first device and consumable innovation for delivering personal lubricants in a warm, clean, and precisely measured manner for a fully satisfying experience. The Pulse Warmer provides touchless warming and dispensing with any of the Pulse Pods, but Pulse Pods may also be used manually on their own.
The Pulse Warmer, compatible with Pulse Pods, is a new completely closed system. This means that precisely measured and gently-warmed Pulse Pods are dispensed directly from the Pod into your hand for instant use. The days of fumbling with messy, sticky bottles are finally over.
Pulse's natural water-based personal lubricant H2Oh! features only top-of-the-line ingredients.Unlike most water-based lubricants, is unscented and non-sticky. The plant-based moisturizers serve up a naturally slick sensation that glides one through intimate moments. H2Oh! is 100% hypoallergenic with no harsh preservatives, parabens, glycerin, or petroleum.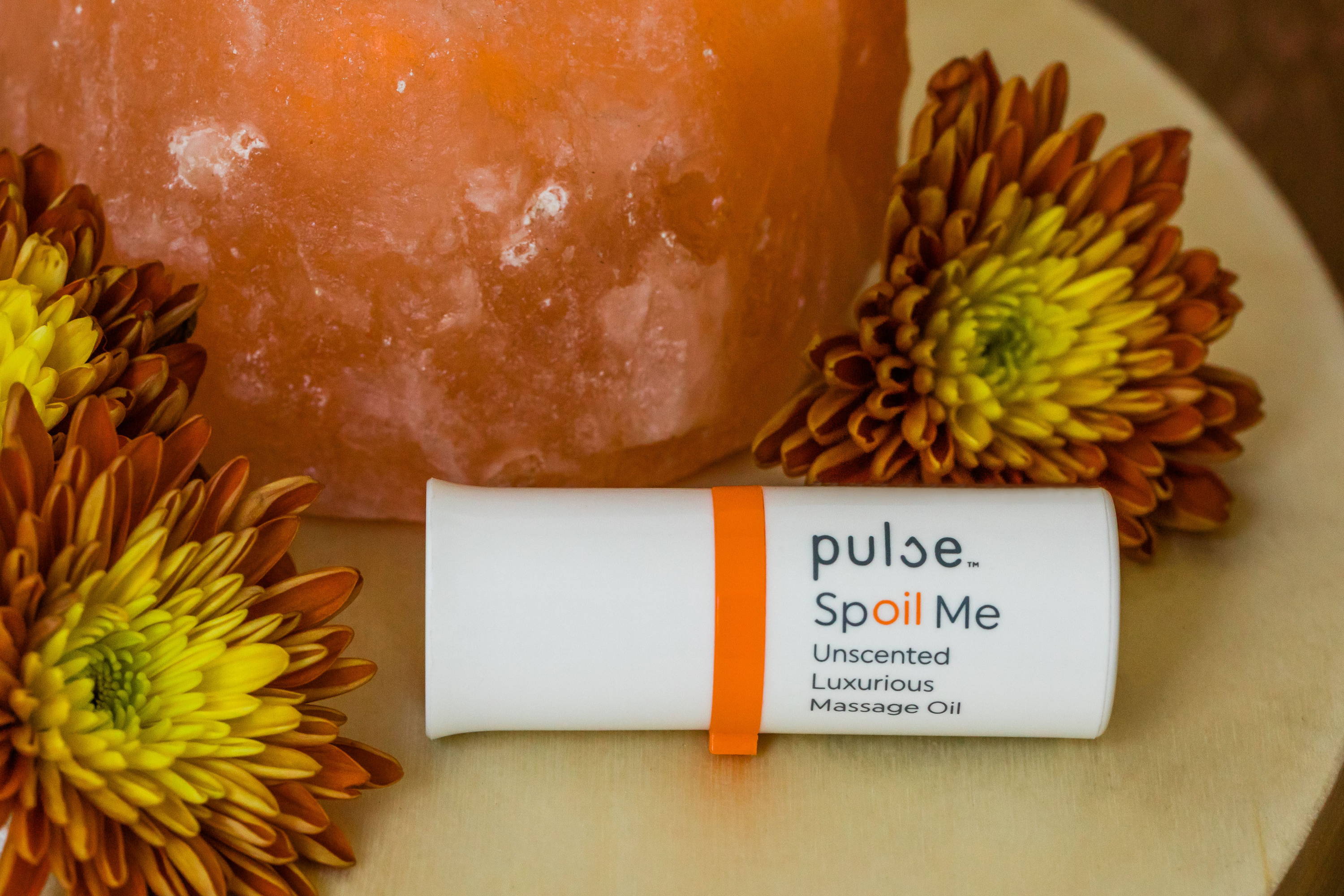 If you're an adult in 2020, you could probably use a massage. Life is stressful. Spoil Me's premium blend of six natural, plant-based oils has a smooth and silky texture designed for effortless glide, the ultimate calming touch.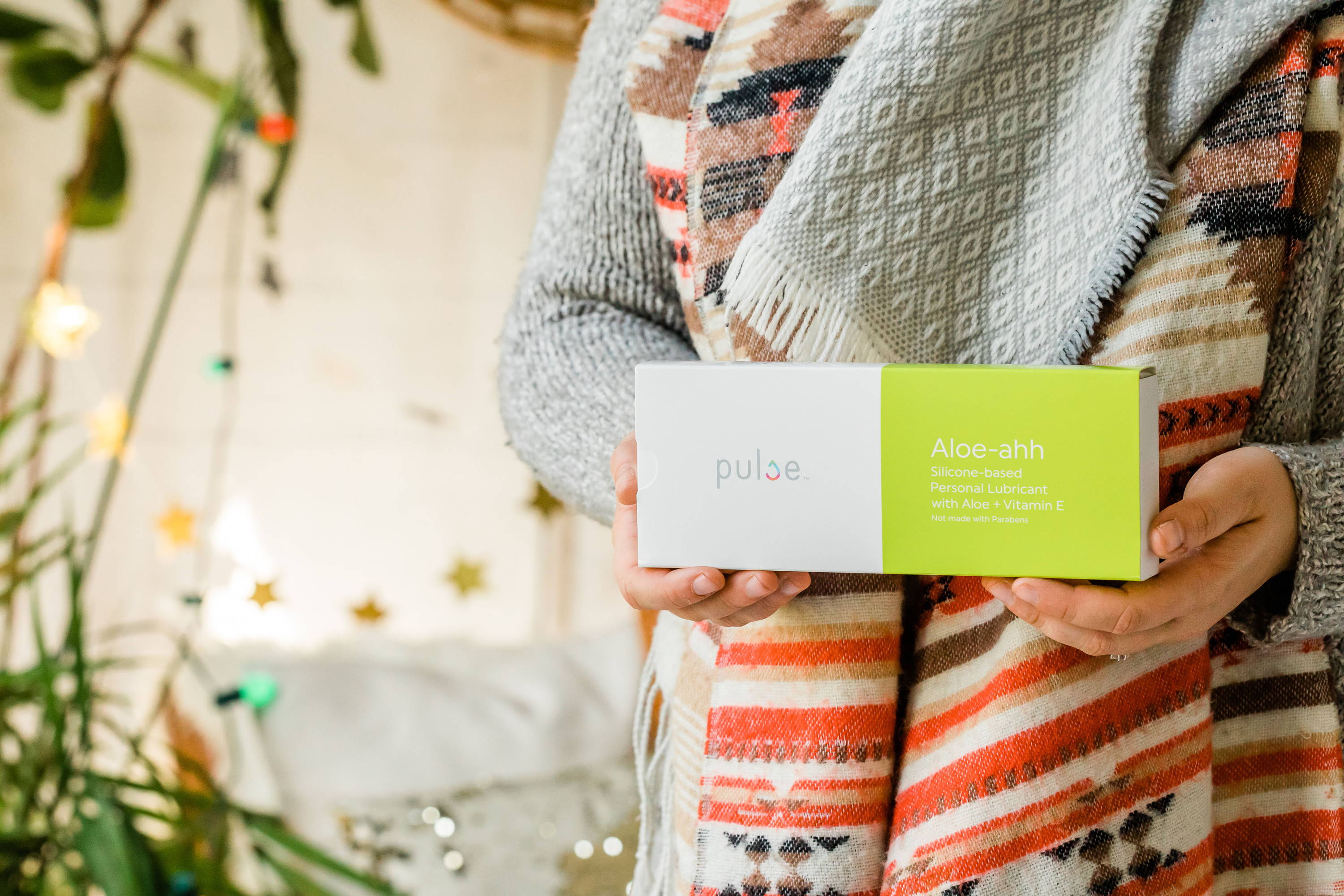 Pulse's exceptional silicone-based formula, Aloe-ahh, delivers a decadent one-of-a-kind "slip." Made with soothing aloe and vitamin E, the silky lubricant incorporates the finest grades of each ingredient. Aloe-ahh is hypoallergenic and 100% free of glycerin, parabens, and petroleum.
Our Pulse Pods heat from the inside out with patented inductive heating system. No more shivers due to cold lube!
Our FDA cleared, medical grade formulations are 100% hypoallergenic, free of parabens, gums, petrochemicals, fragrance, and glycerin
The days of fumbling with messy bottles are over. Swipe your hand under the warmer for a perfectly heated & measured pour.
1. Start by plugging the power cord into the Pulse device.
2. Open the Pod chamber by pressing the button on the nose of the Pulse.
3. Pull off the cap of your Pod (as you would a lipstick). To insert Pod, make sure the colored top is facing you, the imprinted drop logo is facing up, and the nozzle is pointing down. Align the tabs with the grooves, and slide the Pod into the chamber.
4. Close the Pod chamber.
5. To begin warming and to activate dispensing, touch the Pulse Control Button on the top of the Pod chamber. The white light will begin pulsing.
6. To turn off the Pulse, press the Pulse Control Button for one second and the white light will turn off.
7. If you do not manually turn off your Pulse, the warming and dispensing functions will automatically turn off an hour after your last use.
---
"Wow - What a great product and the customer support is amazing. Careful - this product is habit forming! Well designed, easy to use, easy to store and transport."
- Tom
"I have so enjoyed the Pulse warmer and products that I have purchased two as gifts for close friends. It has not only spiced up their relationships but has also impressed their wives who have embraced Pulse even more. They have thanked me over and over. They even like the pods by themselves."
- Johnny
"What a brilliant and much-needed innovation in women's sexual health. Where have you been all my life? This is a luxury I will no longer live without."
- Ann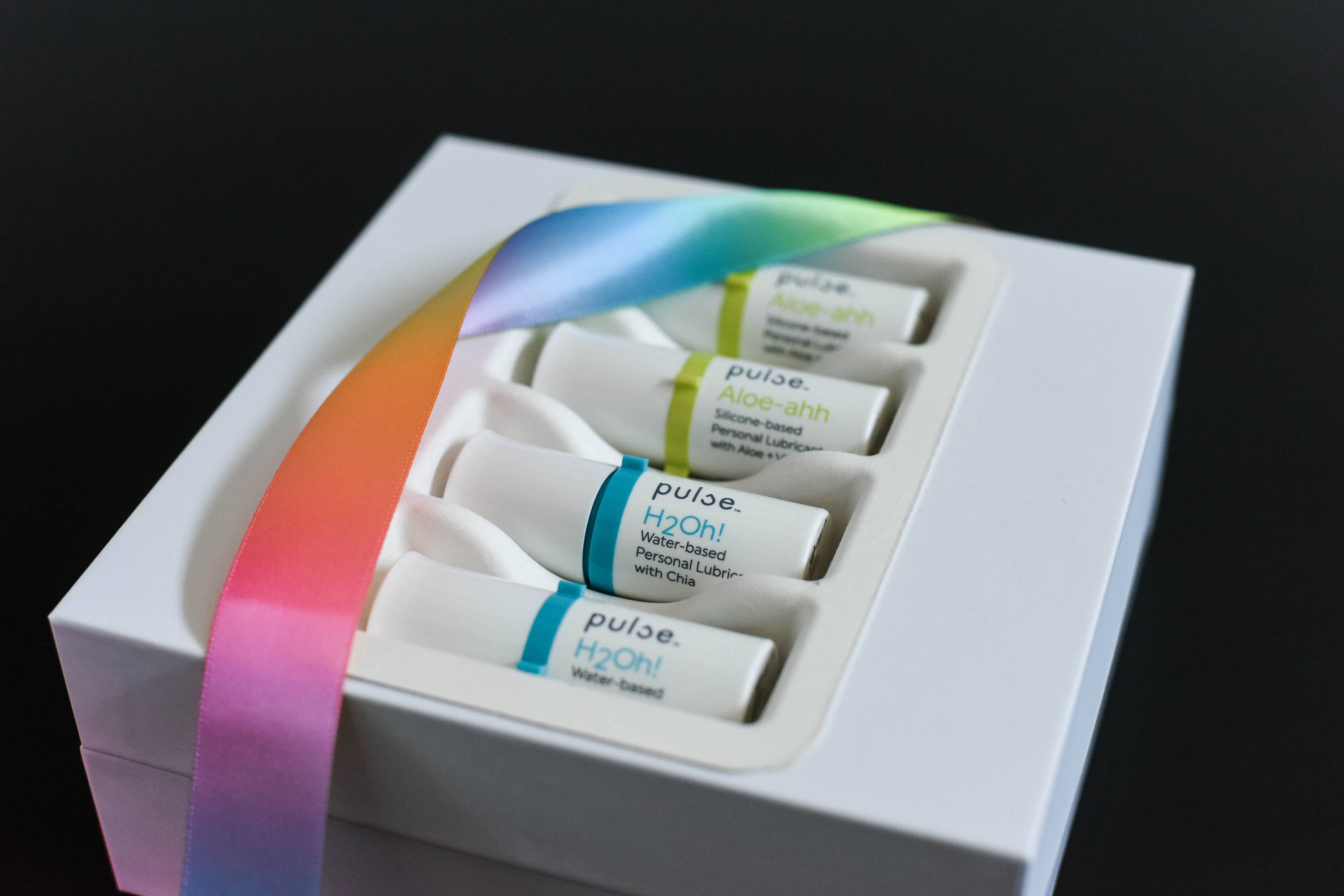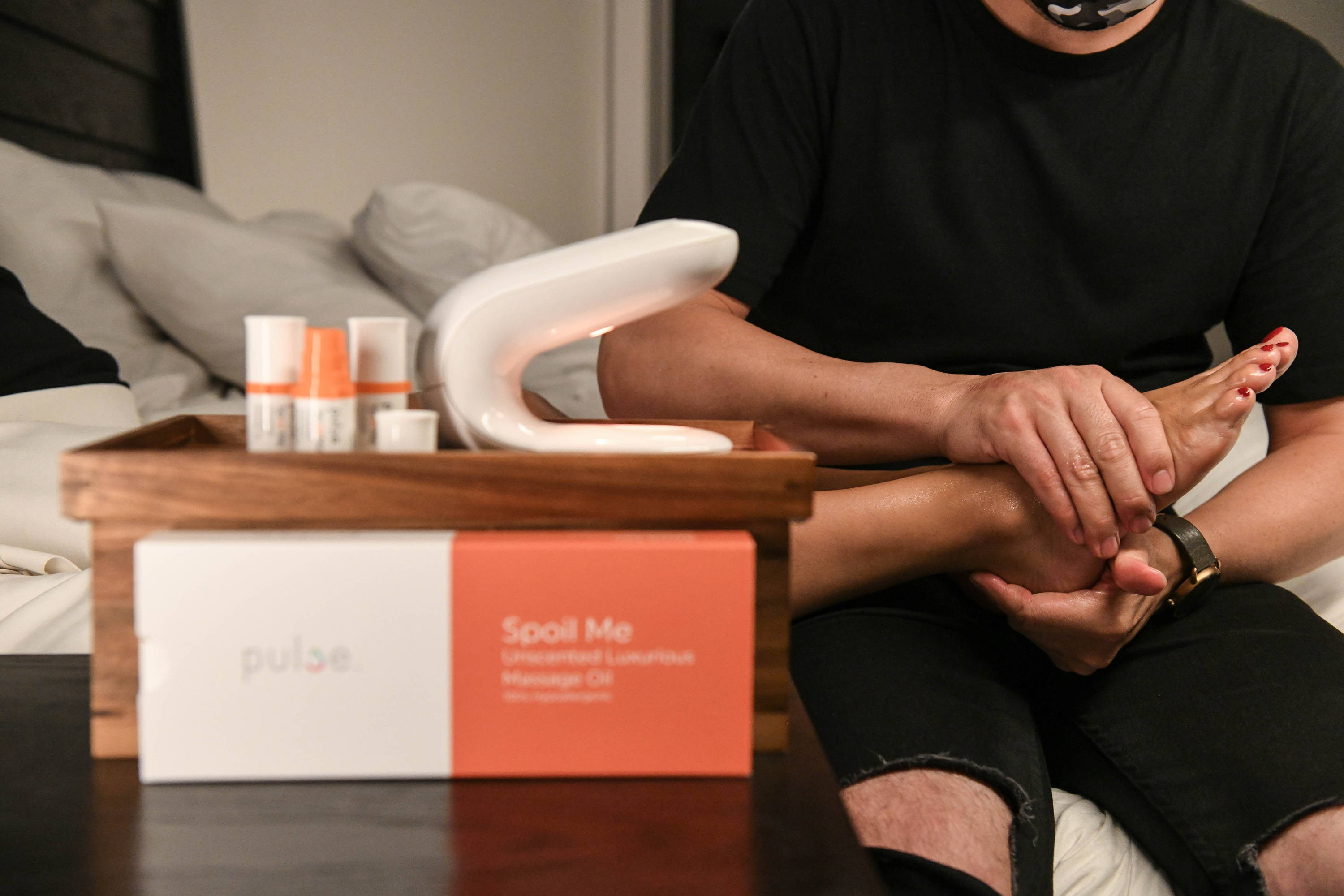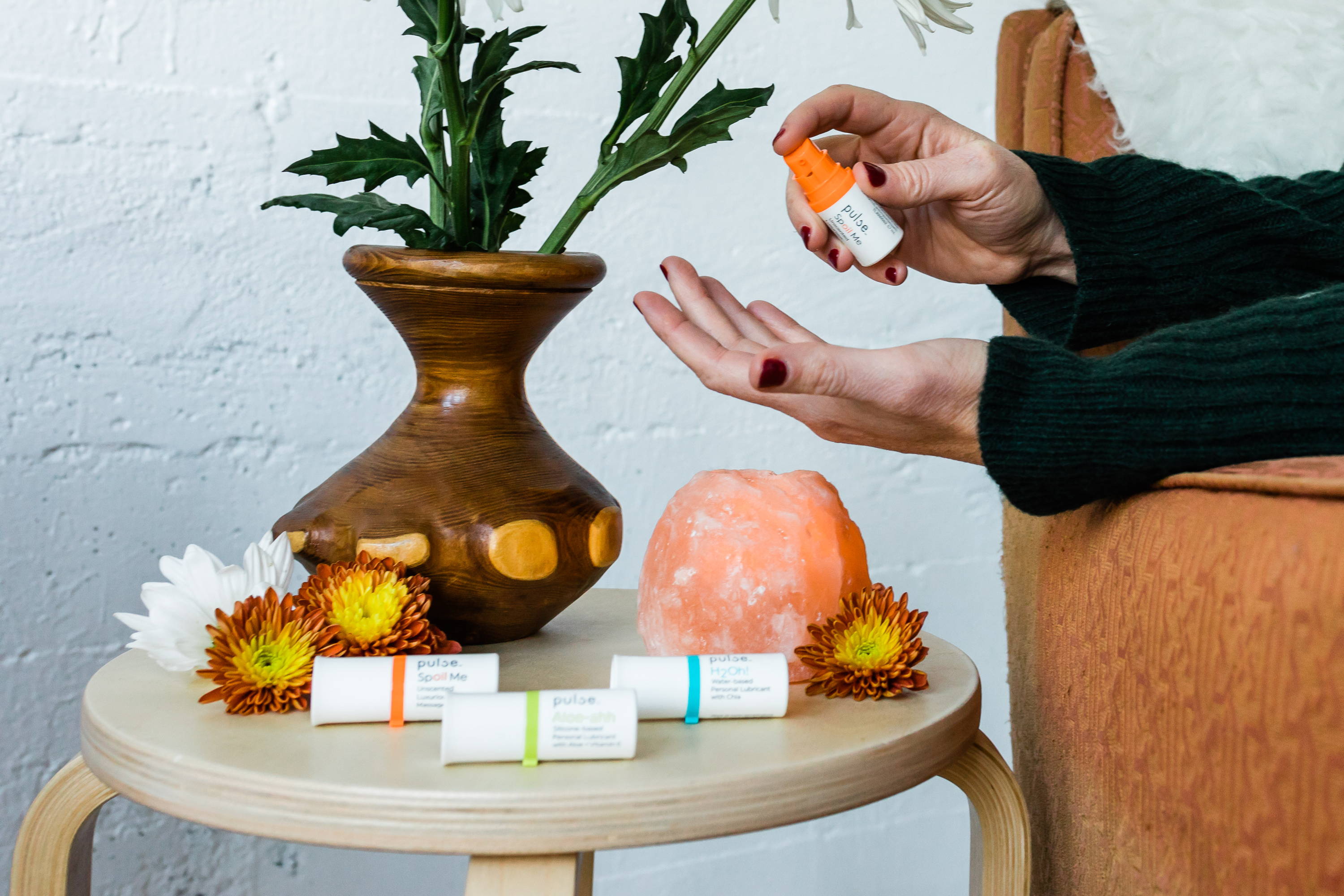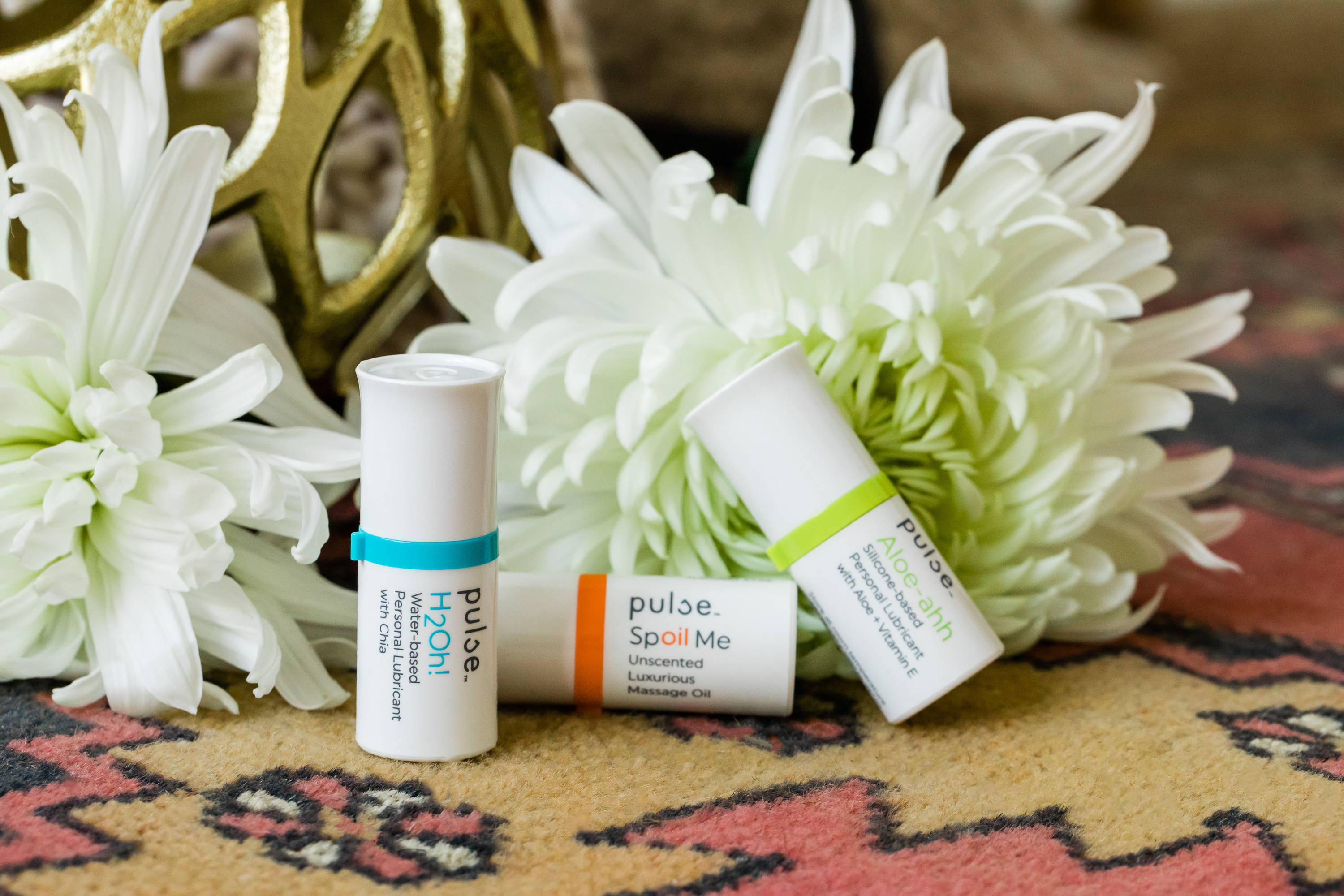 How many servings are in a Pulse Pod?
There are nine servings in a Pulse Pod when used with the Pulse Warmer. They are pre-measured for controlled dispensing and reduced mess. Servings vary when using the Pulse Pod manually.
What makes Pulse lubricants different and better?
Everything! Pulse personal lubricants use premium ingredients, look and feel incredible, smell wonderful, and are the safe for use in and on your most sensitive tissue.
How long does it take to warm up my Pulse Pod?
Typically, your Pulse will warm an entire Pulse Pod within 3 to 5 minutes; however, your first few servings will be ready in as little as 1 to 2 minutes.